Christmas among the books – check out for 20% off every second title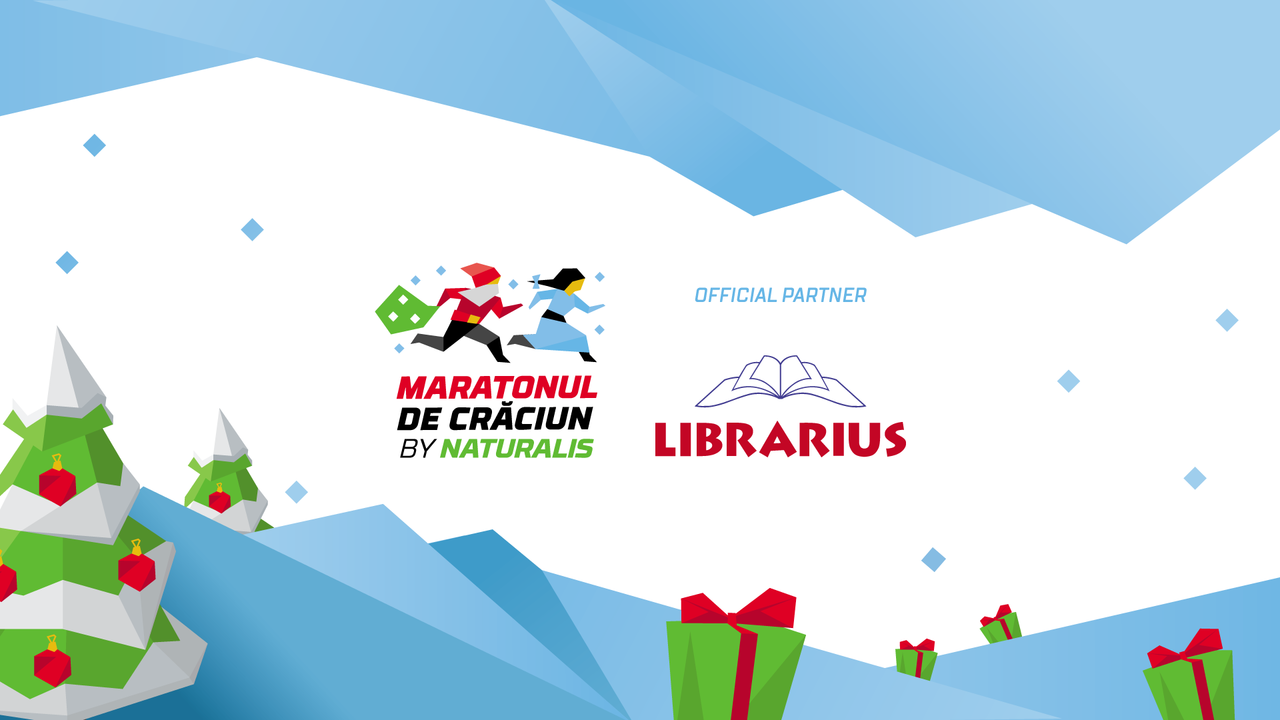 It's cold outside, festive lights were lit in the center of the capital, and, of course, the preparation of gifts for loved ones began. And this means that the Christmas Marathon - Maratonul de Crăciun by Naturalis will start very soon! LIBRARIUS invites you to take part in this heartwarming and fun event, and thus contribute to a noble cause for a child who needs help.
LIBRARIUS is the largest network of bookstores in the Republic of Moldova, comprising 45 commercial points, located both in the city of Chisinau and in the regions.
Librarius is not just a store where people come to buy and go away. First of all, this is the place where any visitor will feel comfortable and captivated. Here everyone will forget about the daily bustle, because there are so many interesting books from which you can choose the best, and while skim-reading, you can have a cup of coffee.
Each visitor will have experienced consultants who will recommend the necessary book. In addition to numerous bookstores located throughout the country, the purchase of the best books is available in the online store at www.librarius.md. Here you can choose the necessary product from more than 50,000 items sorted by thematic categories. Moreover, the purchased goods are delivered to the specified address.
On the threshold of the holidays, we remind you that a good book is a guarantee of a better pastime throughout the winter holidays. Good books can make a difference in winter holidays. Books can be beautifully packed and presented, or you can just read an interesting book to your beloved ones by the Christmas tree.
A variety of books, a wide selection of fascinating and informative literature, the most famous authors, gift editions – all this you can buy in the network of bookstores Librarius as well as in the online store www.librarius.md. It's good to know that a pleasant surprise awaits all buyers – you will receive a 20% off every second book.
Take advantage of discounts from Librarius, get the best books and present them as gifts to your loved ones, making them happier.
Librarius link: https://librarius.md/en/points-of-sales
Maratonul de Crăciun by Naturalis 2019 is a non-competitive running race, which anyone interested can attend. The Christmas marathon is due on 22 December, 9:30, in the Great National Assembly Square. The start is scheduled for 12:00. To learn more about the event and to register, please check the link: https://craciun.md/en/.